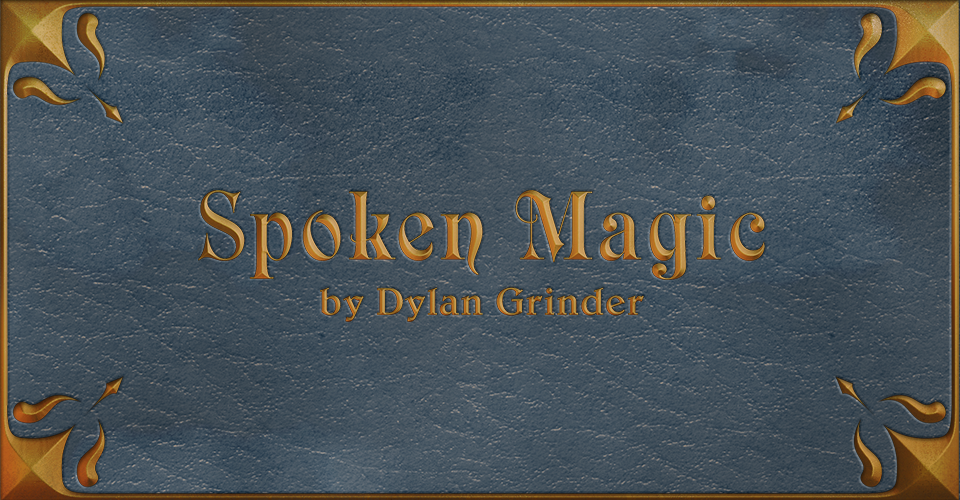 Spoken Magic
You carry within you a great power. Power that can shape the land, and safeguard you against its waiting dangers. But to wield that power, you must give it shape and meaning through your words.
Spoken Magic is a prompt-based collaborative storytelling game for one to four players. The game guides you on a journey through magical lands where you will encounter strange dilemmas that can only be solved through magic— a process that has players sharing their words of power to craft a spell appropriate for the task. Throughout this journey you will investigate the purpose of magic, explore the conflicting desires for safety and heroism, and learn the true nature of your very own magic words.
This game was designed, written, and illustrated in under 24 cumulative hours for the March of the Wizards 2019 game jam hosted by the RPG Design Friends as part of Twelve Months Twelve Jams (#12jam).
Purchase
In order to download this game you must purchase it at or above the minimum price of $3 USD. You will get access to the following files: